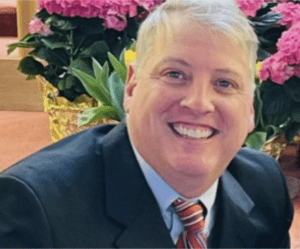 The opening talk of the October 2022 General Conference, "Caring for the Poor and Distressed" by Elder Dallin H. Oaks, asked us to not only do more to help to care for others, but to also better recognize the great good that those outside our faith are doing in many arenas and to actively support those efforts. President Oaks reminded us that the work of the Lord is too vast for any one organization to monopolize.
As he spoke these words, my mind was drawn to the recent troubling news related to the service of a faithful Catholic family in Pennsylvania that has sacrificed much to reach and bless young women in great distress, giving them knowledge, hope, and support that can lead to a much happier life while also saving the lives of the some of the most vulnerable among us. My thoughts also turned to the Thomas More Society, the non-profit organization based in Chicago that will provide support to that family by defending their father now that he is facing up to 11 years in prison after being arrested by the FBI in what looks like a case of political persecution.
If you follow the news carefully, you probably already know who I am talking about: the family of Mark Houck, a Catholic pro-life advocate, who was dragged away from his home on Sept. 23 by fifteen or so armed FBI agents, treating him the way you might treat the leader of a violent drug cartel. Mark's alleged crime? Shoving a pro-abortion activist who was following and harassing his twelve-year-old son in October 2021, over a year ago. The arrest happened after Philadelphia authorities already determined there was no need to pursue the case. But when a "victimized" abortion activist contacted the Dept. of Justice, the minor incident became important enough to the Biden administration to justify the heavy-handed FBI action.
It's a significant story that is drawing a lot of attention, but only, as I said, if you follow the news carefully. Here "carefully" is defined as not relying on the politicized corporations devoted to sharing "all the news that fits [the narrative]" such as the New York Times, CNN, CBS News, Reuters, the Los Angeles Times, and NPR. I have searched each of those sites for stories about Mark Houck and as of Oct. 2, 2022, found nothing about the case (though CBS News quoted him in 2020 as a Catholic voice in support of starting Catholic mass again). Fortunately, you can read about the story in the Deseret News (congratulations, Utah!). See "Pro-life advocate arrested by FBI for 'shoving' Planned Parenthood volunteer" by Joshua Lee, Deseret News, Sept. 27, 2022. The story has received attention in some nationwide or international news media such as the Epoch Times (publishers of a printed newspaper and a huge website), the Washington Examiner, Fox News, CNA (the Catholic News Agency), and websites such as ZeroHedge (quoting Epoch Times), World (a religious publication), the conservative National Review, the Christian Post, Daily Wire, LifeNews, etc. Here's an excerpt from a follow-up story at Daily Wire:
The wife of Department of Justice-targeted pro-life activist Mark Houck is speaking out about her husband's arrest, which she says included at least 20 armed FBI agents and more than a dozen vehicles.

The DOJ charged Houck over an incident that occurred last year involving his then-12-year-old son at a Planned Parenthood abortion facility. The family says Houck, who is now facing 11 years behind bars and fines up to $350,000, was defending his child from a harassing pro-abortion activist….

Joining Ryan-Marie [Mark's wife, speaking in an interview with Tucker Carlson] was Thomas More Society Vice President Peter Breen, representing the Houcks with the legal case.

"The Philadelphia DA refused to press charges — and he's not a friend of pro-life, he's a [George] Soros ally," Breen explained. "Then the alleged victim filed a private criminal complaint, which eventually the local courts threw out because the guy couldn't be bothered to show up to the hearings."

That's where the handling of the incident should have stopped, the attorney asserted. But the DOJ chose to target Houck to send a message to pro-lifers, he claimed. "They took an innocent man and made an example out of him," Breen said.

"We offered to bring [Houck] in — we didn't get a response," he explained, adding that the arrest was "outrageous and uncalled for."

Earlier in the week, Breen similarly called the arrest "a political prosecution."

"And what's clear from the Department of Justice at its highest levels, which is directing this case, [is] that they are trying to send a message to pro-life and people of faith: 'Don't mess with us,'" the attorney said. "They want to intimidate — they want to cause good people like Mark to stop praying and counseling at the abortion clinics of our country. And that's not going to happen."
The Washington Examiner has a video with Senior Columnist Tim Carney discussing the case with Sarah Westwood:
When Houck learned of charges that might be pressed against him, he (via an attorney) contacted the Dept. of Justice and said that he would turn himself in voluntarily if and when they wanted him. That offer was apparently ignored. In what seems to have been intended as an act of intimidation against those on the pro-life side, they instead chose a completely unnecessary show of force at his home at 7 AM with numerous FBI agents in full armor, with ballistic shields and rifles, terrifying Houck's wife and seven children. The shoving incident had been considered more than once by the authorities in Philadelphia and was dismissed. But the increasingly politicized FBI was then used at the federal level to advance the political agency of the current administration. The man who was shoved apparently fell and scraped his arm, but was otherwise uninjured. If Houck was wrong in defending his son with a shove, it was not serious enough for the authorities in Pennsylvania to see any need for a criminal case to be considered. But now Houck faces 11 years in jail.
This event may not be isolated. There are reports of other sidewalk counselors being approached by FBI agents apparently looking for evidence of FACE violations, something that has never happened before since the 1986 FACE law was passed. Sidewalk counselors know that they must not engage in or respond to provocation.
Meanwhile, there have been multiple incidents of vandalism, fire bombing, and threats made against such pro-life centers, and yet zero charges have been made by the Dept. of Justice. There is no Janus FACE here, but a one-sided policy of extreme enforcement against the administration's political opponents, and a pass for others.
The FBI is insisting that the 20+ team of armored, shield-bearing and gun-toting agents that came to haul Houck away were not a SWAT team, but apparently were called something else, and they claim they weren't pointing their guns at anybody. Whatever technical name was given or imagined for the warriors at Houck's home, and whether their plainly visible guns were pointed at anybody, there clearly was a frightening display of force. The FBI previously would not go in with a such a large armed team unless they seriously expected armed opposition. This is not normal, standard procedure for arresting an unarmed father who had said he would turn himself in. This abuse of power has drawn the attention of some members of Congress, as reported by Beth Brelje on Sept. 29 for the Epoch Times. This is an example, one of several recently, of the apparent weaponization of the FBI for political goals.
When the top law enforcement agencies of a nation begin to use their muscle and the law for political purposes, it smacks of the tragic transformation that has happened in many nations that fall prey to authoritarian regimes. Using your federal police force to go after your political opponents is a tragic violation of the principles of justice and equality before the law that our republic is founded upon.
Whether or not we agree with sidewalk counseling at abortion centers, and regardless of what we think about abortion, the abuse of the law, the excessive use of force, and the politicization of the FBI in this case should be giant red flags pointing to a government out of control and the decline of liberty, especially the religious liberty and freedom of speech and thought that we need to preserve a free society.
What can we do? I made a tax-deductible donation to the Thomas More Society for their defense of Mark Houck. I'm also hoping that by speaking out and writing this post, that some readers will likewise be moved to share their thoughts and speak out. But there is much to be done in the broad cause of defending liberty. There are also many opportunities to help women in distress to better understand the options they have — and to help them learn now, rather than later, that the unborn child is human and is far more than just a clump of pink cells, or that its heartbeat is more than just a fake sound created by a machine to trick women, as one aspiring politician recently claimed.
More than ever, we need to appreciate the good that others in our midst are doing to stand for life, liberty, and virtue. May we do more than just to recognize the good they do, but also join them by getting involved ourselves in praiseworthy and carefully selected causes, whether through our words, our donations, our time, our prayers, or all of the above.