Warren Aston, whose personal explorations in the Arabian Peninsula have done so much to expand our knowledge of Lehi's Trail and the candidates for some of the places mentioned by Nephi in the Book of Mormon, has shared another update about the River Laman at Book of Mormon Central.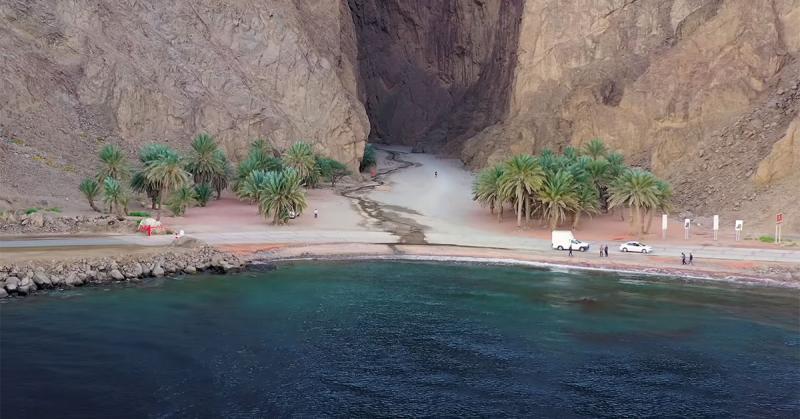 He had previously noted how the river (a stream to us, though it was certainly bigger in the past and is still amazing and unexpected today in such a dry part of the world) was recently seen to be coming relatively close to shore of the Red Sea and did reach it when it surged from rains. But here, months later, at a dry time, it is seen coming all the way to the beach.
The data from Arabia related to Lehi's Trail from beginning to end has done much to help us better appreciate the reality of Nephi's record, and I think there's more to come. The details of an impressive valley with towering walls, a continually flowing "river," fruit trees, oases, and places where people could camp and live comfortably, all accessible from Jerusalem and consistent in location and setting with the Book of Mormon account is something that Joseph Smith simply could not have known about it, for learned critics with advanced degrees said the existence of such a place was impossible all the way up until it was found and pointed out. This must be viewed as at least possible evidence for the antiquity of a portion of the Book of Mormon, or else a very big stroke of luck.