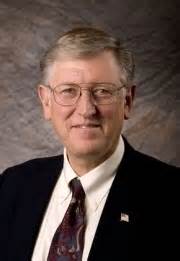 One of the blessings of travel is the opportunity to meet new people and learn from them. These past 3 weeks of non-stop travel have been no exception. Part of this trip involved time in France, where France and the French people charmed me like never before. How tragic that France is the site of so much brutal terrorist activity. To see such inhumanity is heartbreaking. May we not let such great evil chill the hope and charity we need to serve others and do good.
In contrast to the ugliness stemming from hate, I was greatly uplifted by a chance encounter on this trip with a man who strikes me as a catalyst for good all around the world. At a Fourth of July breakfast in an LDS ward in North Carolina with some family members (a son, daughter-in-law, and two awesome grand-kids), I found myself at the same table as Dr. Gene Cole in the Public Health Department at BYU. I asked him to tell me about his work and soon was almost overwhelmed at what this man and his students have been doing to bless the world. I should also mention his wife, who was there at the breakfast, as an active partner in their compassionate service. I was thoroughly impressed with her also. She has spent a great deal of time in very difficult parts of the world to help support their work in improving life for others. Both of these people are womderful examples of service and kindness.
Dr. Cole's focus is on low-cost to no-cost solutions to environmental problems that impact human health. He has worked with international organizations to address environmental health management issues in Central Europe, Southeast Asia, and Africa. He holds both a Master of Science degree in Public Health and a Doctor of Public Health degree from the University of North Carolina at Chapel Hill. He is Professor, Environmental Health Sciences at Brigham Young University, Provo, UT.
One of Dr. Cole's passions is helping refugees. He has worked with refugees all over the world and talked to me about the trauma they face. Their trauma comes in three stages: 1) the conflict that turned them into refugees, 2) waiting in camps, which can be unsafe, unhealthy places, and 3) the trauma of adjusting to a new place. He knows they need more than just a kit of supplies. They need a lot of support to be able to be healthy and successful in their new location. As one step toward such goals. he is a supporter of Utah Valley's Refugee Action Network (refugeeactionnetwork.org), where, as I recall, one of his students, Lauren Kelly, has become the Executive Director (Lauren Kelly). Cole's attitude toward refugees and immigrants is very realistic and compassionate: they are here, more are coming, and they need our compassion and help.
Dr. Cole and his students have conducted a major study on US health workers and their awareness of the problem of female genital cutting that is common among many of our new immigrants. The study will be published shortly. Very few health workers are sufficiently aware of the problem and few know about the steps that can be taken to repair the damage. He is working to help our nation be more prepared to treat the thousands of women who suffer from a barbaric practice that reminds me of the brutality of foot binding in previous generations of Chinese culture. The selfless work of Christian missionaries played an important role in lifting that burden from China–God bless the many compassionate workers striving to fight other barbaric practices that mutilate women in our day.
Dr. Cole kept telling me about wonderful things his students have accomplished. He beamed with pride as he talked about this terrific young people from BYU. One of them, Melissa Sevy, was working to help African women but realized that what they really needed to overcome their problems was some source of income to step out of the chains of poverty. She found a beautiful solution by creating a high-end jewelry company with jewelry made by mothers in Uganda. Musana International, with headquarters in Provo, Utah, is providing steady income for many Ugandan women. Melissa found that once women had some income, the men in their lives came back, but now the women were empowered and could say, "If you want to stay, here are the rules. You have to work and do your share," etc. This effort has given them power, income to raise their standard of living, opportunities for better education and health care, etc. So cool! You can buy their jewelry, or make a donation to Musana where 100% of the money goes to programs to help Ugandan women such as paying school fees for children, artisan health, business, and literacy classes, artisan business incubator programs, and a community library.
Another former student of Dr. Cole's, Marc Martial, founded the Haiti Health Initiative, and Dr Cole is on their board and has been involved in many efforts to help Haiti. He was part of an effort that recently added 50 clean water stands in a region that only had one before. Clean water is one of the best, simplest, and most urgent things needed to raise the quality of life of people in many lands.
Dr. Cole also works to raise awareness about human trafficking. He told me a little about Andrew Forrest, the Christian CEO of a major mining corporation, Fontescue, who insists that all his suppliers show that they are free from practices that support human trafficking, slavery, and child labor. You would think that would not be necessary, but the problem is huge and global. Slavery is very much alive on this planet. Dr. Cole explained that every leader and every company can and should take steps to stamp out such practices.
As you can see on Wikipedia's page about Andrew Forrest, part of what has motivated his efforts against human trafficking seems to have been the experience of his daughter:
Forrest's daughter, Grace volunteered at an orphanage in Nepal and discovered the children she had looked after had been trafficked to be sex slaves in the Middle East. This distressed Grace and motivated her father to act. Grace Forrest when 21 said at an interfaith meeting held at the Vatican, "I feel like a puppet for hundreds of thousands of girls who are voiceless – if I can stand for them, that is what I'm here to do."

Walk Free Foundation

Forrest realized he faced corrupt and powerful enemies but persisted. He established the Walk Free Foundation in 2010 to fight modern slavery. In 2013 the organisation launched the Global Slavery Index ranking 162 countries "based on a combined measure of three factors: estimated prevalence of modern slavery by population, a measure of child marriage, and a measure of human trafficking in and out of a country". The Index estimates there are 29 million slaves worldwide, roughly half in India and Pakistan.

In January 2014, Forrest announced a deal with Pakistan to do away with more than two million slaves in return for a chance to convert billions of tonnes of cheap coal into much needed energy.

Global Freedom Network

Forrest founded the Global Freedom Network which the Pope, the Archbishop of Canterbury and the Grand Imam of al-Azhar will lead. The Global Freedom Network will work together to stop all religious faiths from using organisations involved with slavery in their supply chain.
When I heard the news [that all parties had agreed to the venture] I have to admit I became emotional. This is going to change everything. This is set up like a high-achieving, measurement-driven, totally target-oriented company, it's like a hard-edged business. We are out to defeat slavery, we are not out to feel good. This is our mission. You see the complete hopelessness in the eyes [of enslaved people]. It's like I'm stuck, I will never get help, I am dirt. Then you know that you can't rest until you free them.

— Andrew Forrest, interviewed in 2014
I can see why the Coles wish more people would learn from such examples. God bless the work of the Global Freedom Network and the Walk Free Foundation.
Dr. Cole praised his students, most of whom seem to be women and many of whom are looking for ways to change the world. Some are now involved in anti-trafficking causes. Others are working to solve environmental issues that affect health. Others are working to make life better for refugees. There is so much to be done. How inspiring it was to learn from Dr. Cole and sample some of the accomplishments of his students. I'm so glad I went to that Fourth of July breakfast!