My new daughter-in-law, Jennifer, demonstrates that a wedding dress can be beautiful and modest at the same time. Or rather, that a beautiful bride can still be beautiful and modest simultaneously. Welcome to the Lindsay family, Jenn! My son, Daniel, is a very lucky guy, and so am I! And I had a blast taking photos of the wedding at the Washington D.C. Temple and some more in Wilmington, North Carolina. More to come this weekend in Appleton, Wisconsin. (Click to enlarge slightly.)
The dress was purchased from a bridal shop in Provo at a surprisingly low price.
Update, July 18, 2009: As shown below, the young couple is already learning to communicate effectively. Here they try out their most recent wedding gift, a pair of shell phones. With the Verizon plan, they can talk on their shell phones with unlimited minutes at a surprisingly low cost. They can hear each other perfectly as long as they are both about 3 feet from the same tower. And there are no batteries to charge!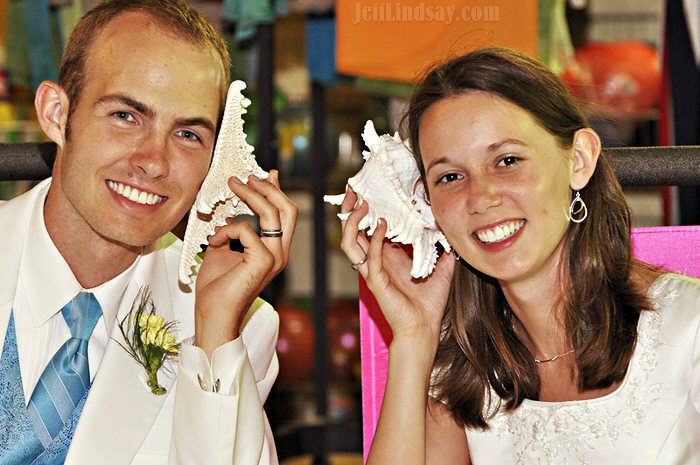 Finally, here's a few from Appleton, Wisconsin: