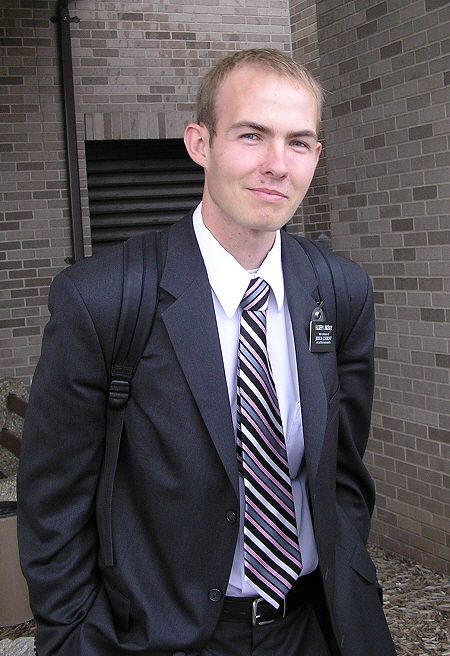 Is there such a thing as Mormon cigars? I feel this need to hand them out to celebrate the return of my son from his two-year mission in the Las Vegas Nevada West mission. Just picked him up at the airport, took him and the family to dinner at Texas Roadhouse, and am now waiting for his official release with the Stake President in a few minutes. Not sure if Mormon cigars are the appropriate gift. Maybe some fresh Wisconsin cheese curds. Wait, I know – smoked cheddar, a Wisconsin specialty.
His mission truly exceeded my expectations. How he's grown, and what a wonderful time he had among the fabulous people of Nevada. Thank you, thank you, thank you to all the wonderful members and investigators and friends of the Church that took care of my son, that listened to his messages, that fed him, helped him, and made his experience so memorable. What a terrific experience he had. It changed his life, he told me tonight, and it really shows. He's so much more confident and exudes happiness. I'm amazed at how he has grown and at the miracles and blessings he has experienced, things that have greatly strengthened his testimony of the power of the Gospel, and mine.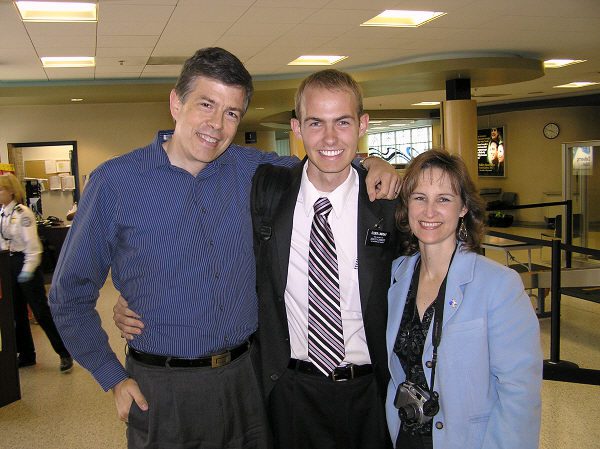 If you're in the Fox Valley area of Wisconsin, feel free to drop by my home on Sunday, anytime from 4:00 to 7:00 pm, for a reception for my son.