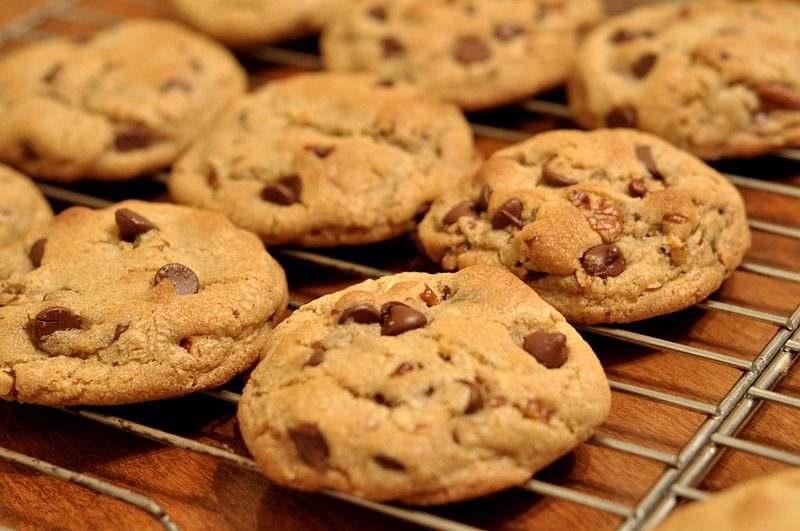 I want to share a story that might be helpful the next time you wonder if your little acts of kindness, like baking cookies for someone else, really make a difference in the world. This story of cookies was shared today by a remarkable young business woman here in China who learned of it directly from another Latter-day Saint woman in the United States who baked the cookies.
That Latter-day Saint woman was home tackling a variety of tasks on a busy day. In spite of being busy, she felt a distinct impression that she ignored at first: "Bake some chocolate chip cookies." She thought that made no sense and went about her day. Then the impression came again: "You need to bake some chocolate chip cookies." Finally she realized that the Lord wanted her to make cookies, chocolate chip cookies in fact, and so, OK, OK, she interrupted her plans and made a batch of cookies. There. Now what?
She had no idea why she was supposed to make them because there was no event or person in need of them to her knowledge. Needing someplace to take these piping hot cookies, she thought of a woman down the street for whom she was the assigned visiting teacher, and thought she would try to take them there. Yes, the woman was home and accepted the cookies. Task done. Now back to her busy day. End of story–for about a year, that is. Then came an interesting piece of information.
On a Sunday roughly one year later, in a fast and testimony meeting, a woman came to the pulpit to share her thoughts. She was moving out of the ward, and wanted to express her gratitude to the members and the Lord for the kindness she had been shown. In particular, she shared a moment that made a big difference in her life. One year ago, on a day when everything was seeming to go awry, with problems in her family, with her car, with everything, it seemed, she was at her wits end and didn't know what to do. She got on her knees and cried before the Lord. She told Him that she didn't even know why she was a member of this Church and why she should keep trying. She said she was frustrated, tired, hurting, and, well, Lord, right now, "I just need a plate of chocolate chip cookies." And then, two hours later, there was a knock on the door and there was her visiting teacher with a plate of freshly backed chocolate chip cookies. Any doubt Who sent them? This was a major milestone in her life.
I love that story. I love the small ways the Lord guides us and helps us. Never doubt the potential for small acts to make a difference, even a life-changing difference, when we follow the Spirit. And never doubt the importance of food, even food high in fat and sugar. Somehow the story just wouldn't be the same if the visiting teacher had brought over a fresh organic zucchini.
One thing I love about China is that it's not considered silly to openly recognize the importance of food. Food matters. Sharing food is part of sharing culture and sharing lives. Food is a tool that can build relationships, show love, and bring joy. Latter-day Saints learn in our scriptures that the Gospel can bring us a fullness of joy. China is closer to that truth than you might realize, for here the people naturally recognize that link between joy and fullness.
Sadly, in the West we often don't recognize how much good can be done with food. Sometimes the work of stay-at-home mothers, for example, is trivialized as just staying home and baking cookies instead of "real" work. When the Lord asks you to bake or share whatever other talents you may have, it's real work. Don't delay and don't doubt.
When the time is right and the need is real, cookies matter. Mmm, I could use a plate right now….