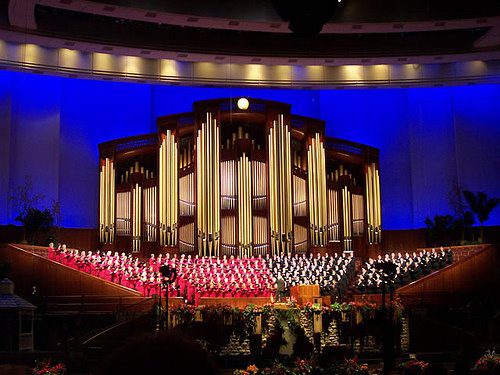 General Conference, what a great experience! If you missed the sessions on Saturday, there are two more on Sunday, so tune in and catch it on TV, where possible, or at LDS.org. What a huge smorgasbord of languages they offer! I enjoyed listening to conference in Swahili for about 30 seconds, then a couple other languages.
Toward the end of the Priesthood session, watching the missionary choir from the MTC was especially poignant with my own son in the MTC right now (his companion, Elder Excel, was in the choir). As I looked at the missionaries and contemplated all the good that they stand for and pondered all the powerful, inspiring, and Christ-centered messages we heard today, one thought crystallized: I love this Church. The wholesome, joyous, soul-lifting teachings, the goodness of its leaders, the rich Spirit that it brings, all make me so glad to be a part of it.
Yes, there are questions I can't answer, historical details that leave me puzzled, and numerous imperfect humans with human failings at all levels of the church, but there is also a steady current of divine power and guidance throughout, with a wonderful combination of the spiritual and the miraculous with the intellectually satisfying, making it all the easier for intelligent and sincere members to find joy in serving God with all their heart, might, mind, and strength.
If you are wondering about the Church, listen to all the sessions we had today, read all the talks in the upcoming November Ensign, and ask yourself if the world wouldn't be vastly better off if this kind of material was being spread, discussed, and lived globally. I think many millions of individuals and many dozens of nations would be blessed by opening their doors more fully to the Church.