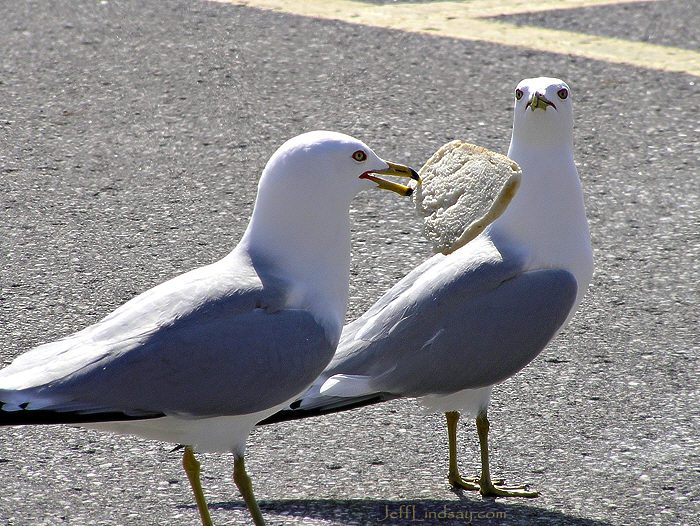 Today I enjoyed watching a a few noisy gulls goals competing for a stiff, stale piece of bread in a parking lot. "Mine . . . mine . . . mine . . . ." We humans are equally monotonous and predictable in our greed for material goods. Sometimes it's so silly, but the results can be so sad. When we trample over others to cling to our precious crumbs, throwing away all that really matters for something stale and worthless, it would be funny if the harm to others weren't so great.
Today in our Stake Conference meeting we were pleased to participate in a regional conference in which Elder Thomas S. Monson was the main speaker. How I love that man! I think he is the General Authority who most inspires me. I admire his focus on love, on Christlike compassion, on reaching past our greed and biases and petty needs to consider others and serve. Who can look into the life and teachings of Elder Monson and not see a true Christian seeking to follow Christ?
May we be ready to share our crumbs of time, food, and wealth with those around us and follow the teachings of Christ and the inspired teachings of His living servants, the apostles and prophets.