When I was young, I used to wonder why people would worship false gods. But at this stage in my life, it's easy to see why, especially now that I've attended a couple of Chinese pro basketball games with the Shanghai Sharks. Their star is Jimmer Fredette, whose Chinese nickname of "Fo Shen" or "Buddha God" suggests that he is the god of basketball. He seems to be worshiped, not just by the Chinese, but especially by his pagan fans from the West who wear their BYU T-shirts and go wild whenever he scores.
Icons of Jimmer are even more plentiful now that he has been named MVP among the international players of the Chinese Basketball Association. They prominently feature the character for "god" as you can see below in a WeChat screen shot from last night. The largest character is one meaning "god."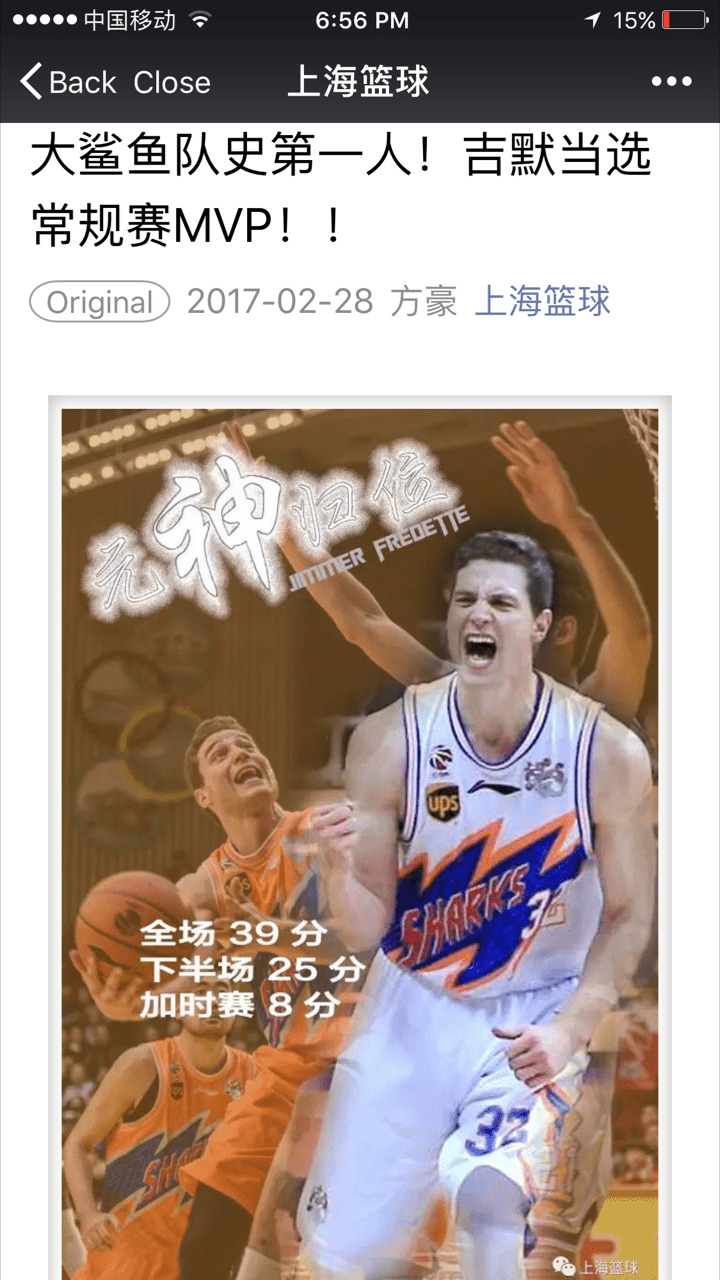 Kudos to Jimmer and his team. He is such a good representative of basketball, of BYU, and of the Church with his humble, kindly demeanor in the midst of fame. I was in an informal meeting where a couple of business leaders and a party
official got to meet Jimmer, at their request, once they learned that he attends church services with us at the beautiful Shanghai facility we rent. When Jimmer came in, he wowed them with his
humility, his kindness and the signed, framed photos he brought. The Chinese men were
almost giddy with excitement, and one of them rapidly cited Jimmer's statistics
here and in the States and was genuinely enthusiastic about his skills.
It was great fun!
The great thing about Chinese basketball is that you actually don't have to lose your eternal soul to be a wild fan of Jimmer. Here's hoping that he's here again next season!
Speaking of false gods, I just noticed an outstanding update on the debate and scholarship around Psalm 82 and it's statement on gods that Christ also quoted. See Ben McGuire, "Reconsidering Psalms 82:6" at FAIRMormon.org.