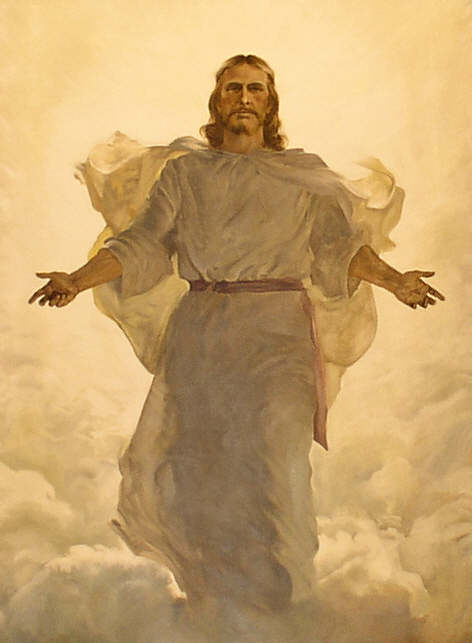 I was giving somebody a ride recently when he volunteered that they had been to Temple Square in Salt Lake City where he learned about the Mormons. Then he said, "One thing I didn't like is the idea that the death of Jesus Christ on the cross and His Resurrection was not enough for salvation."
My mind raced to memories of Temple Square. I couldn't recall any exhibits with labels like, "Jesus: The Inadequate Messiah," "Why Jesus Christ Doesn't Cut It as Savior," "Why You Don't Need Jesus: How to Resurrect on Your Own," or "Do-It-Yourself Eternal Life." But could there be something new in the missionary discussions for visitors to Temple Square? "Hi, welcome to Temple Square. We'd like to tell you why Jesus really isn't enough for salvation."
Resisting the instinct to hit the passenger-side ejection button (a cool custom feature on my 1998 Toyota Camry), I asked where he got such a notion. Didn't get much of an answer to that question, but I'm confident that this "Jesus is not enough" argument isn't based on anything he learned at Temple Square, but from the spin of someone who is not trying to be fair and honest about the Church.
The real objection, it turns out, was the idea that we need to follow Jesus by doing what He said – i.e., the hideous concept of "keeping the commandments." I took a few moments to explain that Jesus Christ is the only source of salvation, that His infinite Atonement truly is enough for all of us and is what we all truly need, etc., and that, yes, we feel that we need to follow Jesus in a covenant relationship to gain access to the full blessings of His Atonement – not that we can "earn" one iota of our salvation by anything we do. I also reminded him that the objection may be more an issue of semantics than a real divide in our thinking, since we both insist that man must believe in Jesus Christ to be saved, and we both agree that human behavior will change to comply with the teachings of God as a result of that belief.
Though time was limited and I didn't want to press, I did remind my friend that there are several passages in the Gospels where Jesus was asked how one gains eternal life, and in response, he said things like, "If thou wilt enter into life, keep the commandments" (Matt. 19:17). I asked if it would make sense to condemn a religion as non-Christian for accepting this basic teaching of Christ?
I hope he heard a few of these words.