Scriptures on egg cartons? My recent purchase at at Wal-Mart showed that those crafty marketers must know something about American consumers that I failed to notice. Scriptures must sell – at least when it comes to eggs.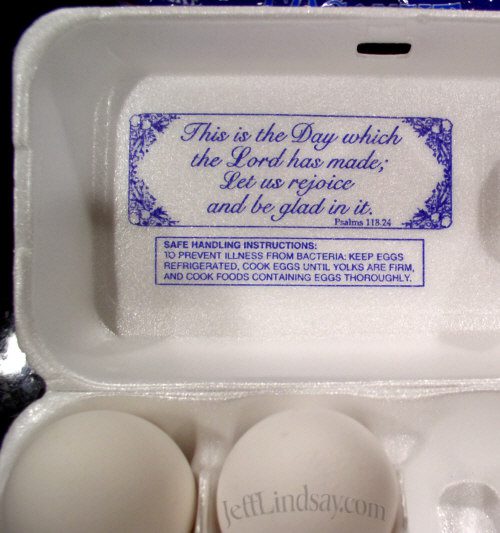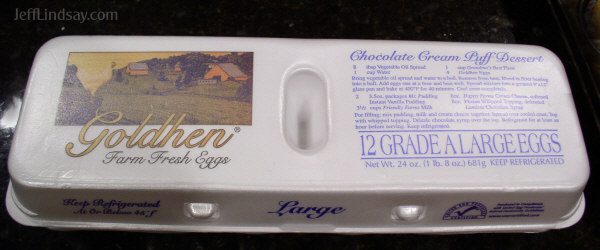 Does something seem odd to you about safe handling instructions below a Bible verse?
Anyway, have any of you noticed any other products at major retailers that carry unexpected verses from the scriptures?