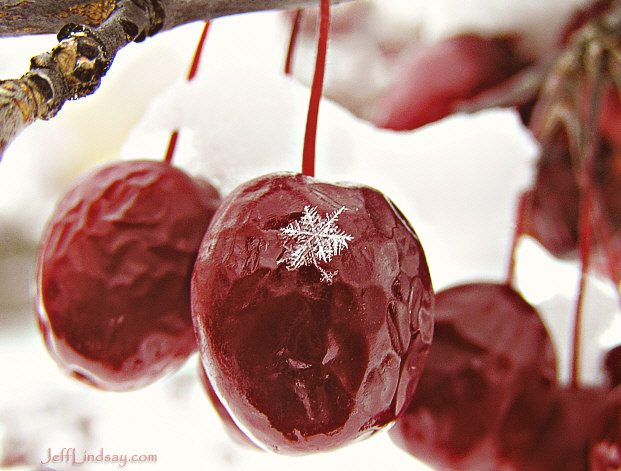 (Click photos to enlarge.)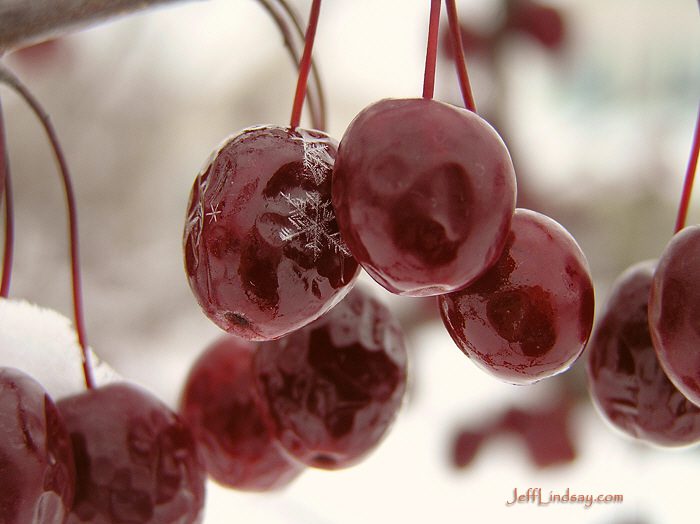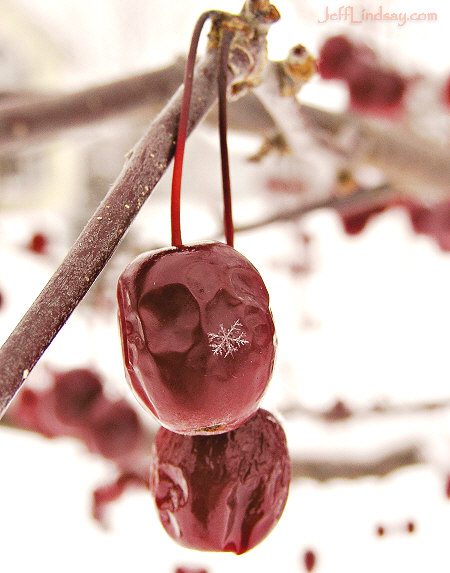 The Book of Mormon tells us how the Lord often works great miracles through small means. Indeed, even in the coldest seasons of our lives when things seem to be in decay, we can find great prizes of beauty and wonder if we look. And in the lives of others who might seem old and shriveled, gifts of beauty and wisdom may be found if we get close enough to see the touch of the Lord's hand in their lives.
So much of life is about noticing the little things. So much of our encounter with the Divine is found in the little things. Pay attention, and watch for the touch of the Lord all around us. It certainly makes life more wondrous, even in the winters of our lives.
(The photograph was taken in my backyard a few days ago, during a light snow.)
Book of Mormon References:
First Nephi 16:29:
And thus we see that by small means the Lord can bring about great things.

Alma 37:6,7:
Now ye may suppose that this is foolishness in me; but behold I say unto you, that by small and simple things are great things brought to pass; and small means in many instances doth confound the wise.

And the Lord God doth work by means to bring about his great and eternal purposes; and by very small means the Lord doth confound the wise and bringeth about the salvation of many souls.